So many things are happening in the planner world lately. That is because so many new planners are launching this month so its all the buzz. I am using a couple of different things to stay organized, first off my wallet agenda which is this lovely thing from Kate Spade:
This is the planner. It's awesome! I love it and use it to track my finances. Everyday I write down what I purchase and update my account every day. I keep a running tab of my account so that way I don't miss a bill and I make sure I have enough money when I need it. For me this works great.
The other planner I am using this year is the Erin Condren life planner. I have already mentioned this planner before on the blog and how I used it for
college here
. I now use it to track everything else in my life. I use it to update blog post topics, date nights, chores, work schedule, family outings, camping trips, vacations, plays etc. Anything that comes up I put it in the planner to keep me organized. I also use it to keep track of when my bills are due. Its a great way to keep me organized. Here is a picture of the cover I bought:
I love the planner, its great and I can't wait until it ships to me. I also bought a kate spade agenda for work so that I can keep track of different things happening there and client problems that come up. Here is what it looks like: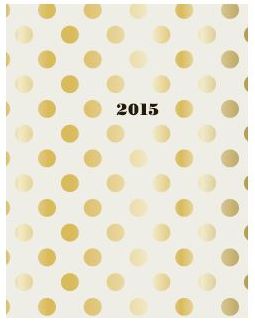 I am really excited for all of these planners.
To find:
How do you stay organized for your year?
XO
Caitlin